Why Choose Us?
We're problem-solvers who understand how partnerships achieve optimum results. Together, we get the job done.
An Excellent, Reliable Partner
We put a premium on safety, delivering value and dependability. This commitment to unmatched customer service is demonstrated through listening to the voice of the customer and seeking ways to continually improve.
We concentrate on the details of the job at hand, while keeping an eye on the big picture and our partnership with you to be a contributing part of your business for the long term.
Serious About Safety
We employ full-time safety professionals. We hold daily safety meetings with Pre Task Planning and we are committed to extensive supervisor & craft worker Safety Training.
We average over 2,300 audits per month and have put in place a Behavior Based Safety Program, Incentive Program, Personnel Rewards and Supervision Rewards for Safety.
We have the diverse capabilities and talented team required to help you get your job done.​
Bottom Line
We have built a reputation in the industrial market through years of consistently delivering quality services and value that customers expect.


Every Job is Important to Us
We understand what you need from us: safe work, performance, value, quality, and dependability.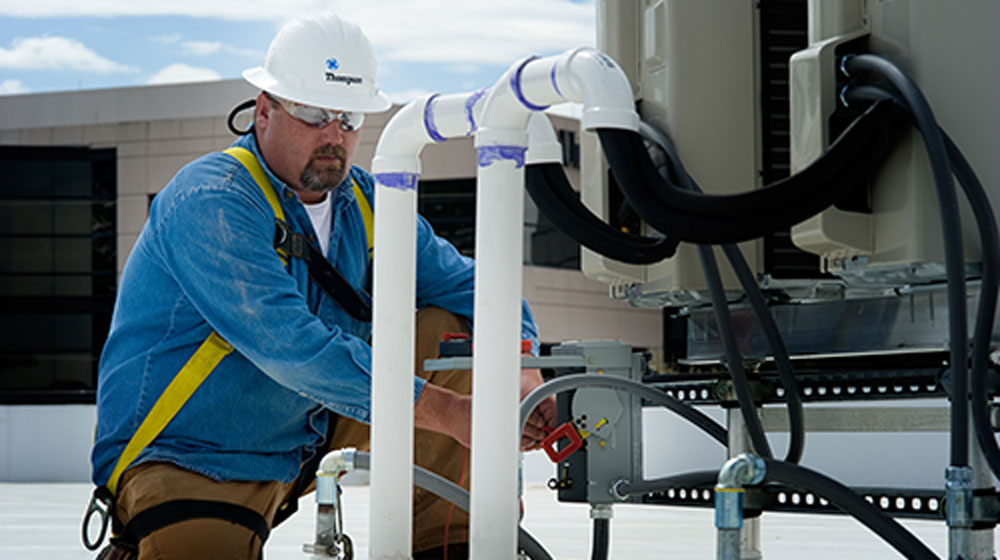 At Thompson, we are a family.