Safety is a Leadership Commitment
Proactive and engaged leadership is the cornerstone of our safety culture.
Our Safety Vision
Continuously grow a world class Safety Culture by developing leaders, sharing best practices and incorporating analytics in our management and operational processes.
Safety Philosophy
Every Accident is Preventable
Do the Small Things Right & The Big Things Follow
Safety is Leadership – Leaders have the courage to intervene and empower their employees to do the same.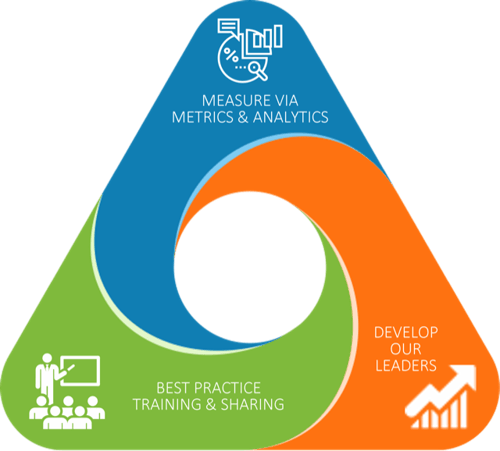 Great Safety Takes Superior Leadership
Thompson University, Safety & Leadership Training
Safety Training & Leadership Development begin on day one. In addition to job-specific education, all new hires attend Safety training which sets the expectations to work safe for our Thompson Teammates and our families. Additionally, all Thompson supervisors go through our foundational leadership course which includes 2 days of in-depth HR, Quality, and behavioral safety training. Foundational leader training also includes an OSHA 30 hour certification. Thompson is also invested in growing our next generation of leaders. Our Mentorship Program matches our young professionals with senior mentors who provide coaching & accountability for setting and achieving personal and professional goals.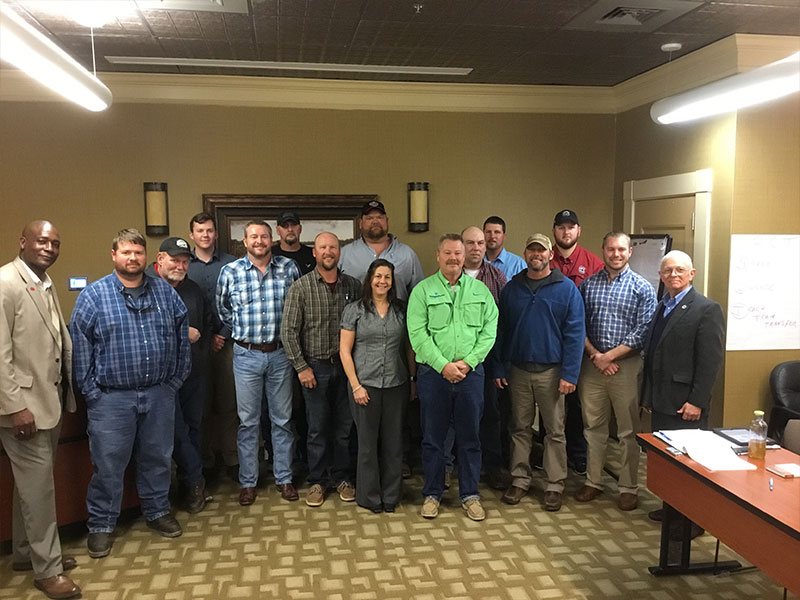 Our commitment to safety is a vital part of our vision.
Safety Analytics
At Thompson we use leading indicators and advanced analytics to proactively manage risk, reduce incidents and make better business decisions. Field employees utilize our mobile safety data collection platform to "find, fix, and report" on safe at at-risk practices. Data is collected, trended, and reported in real time via our Project safety Dashboard.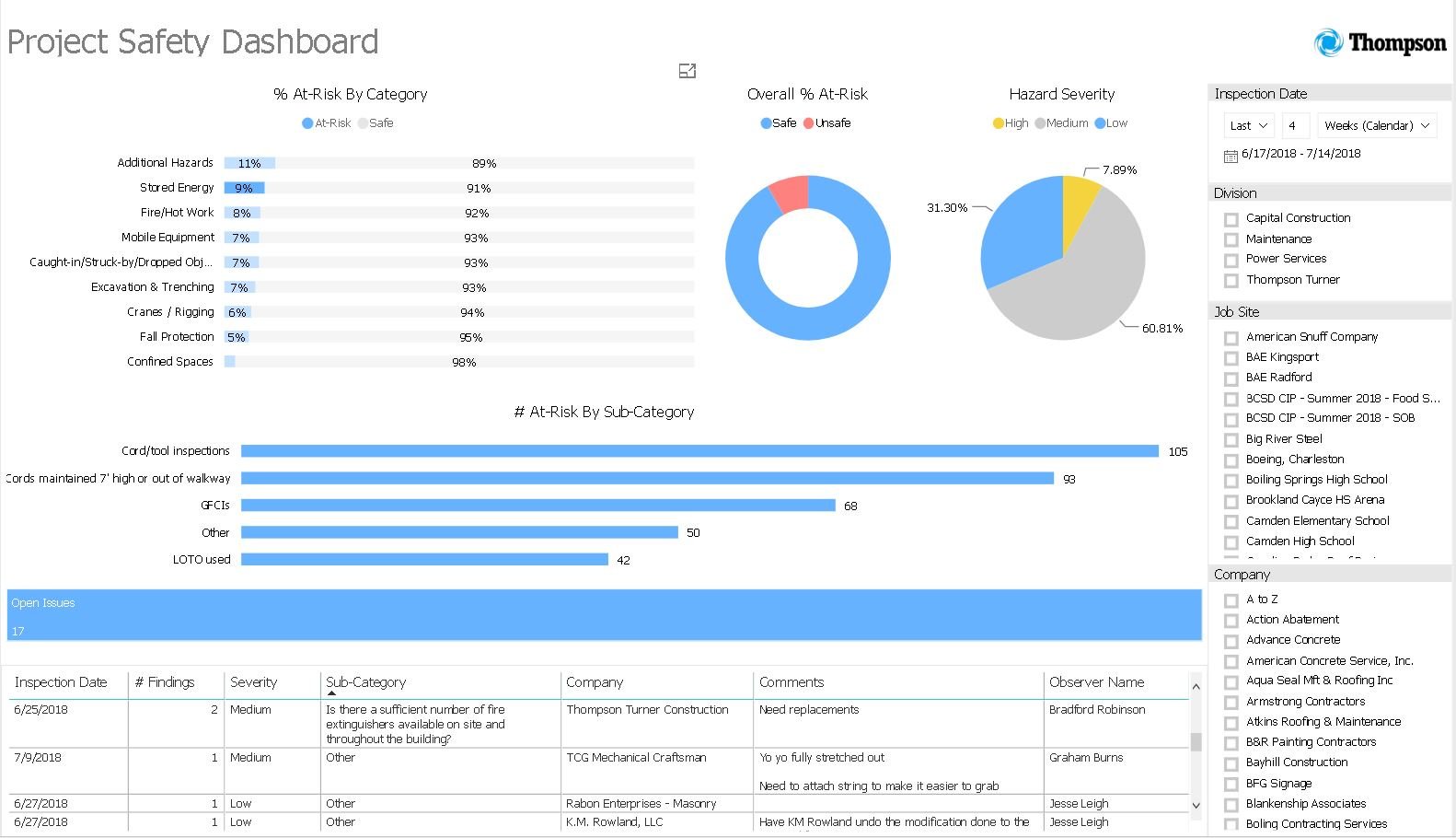 Best Practice Sharing & Safety Alerts
We pride ourselves on being a learning organization. We are not afraid of assessing our performance after the fact – good or bad. Every event is an opportunity to learn and an opportunity to share and educate our teammates. Lessons are corrected and shared via Root Cause and Best Practice Alerts.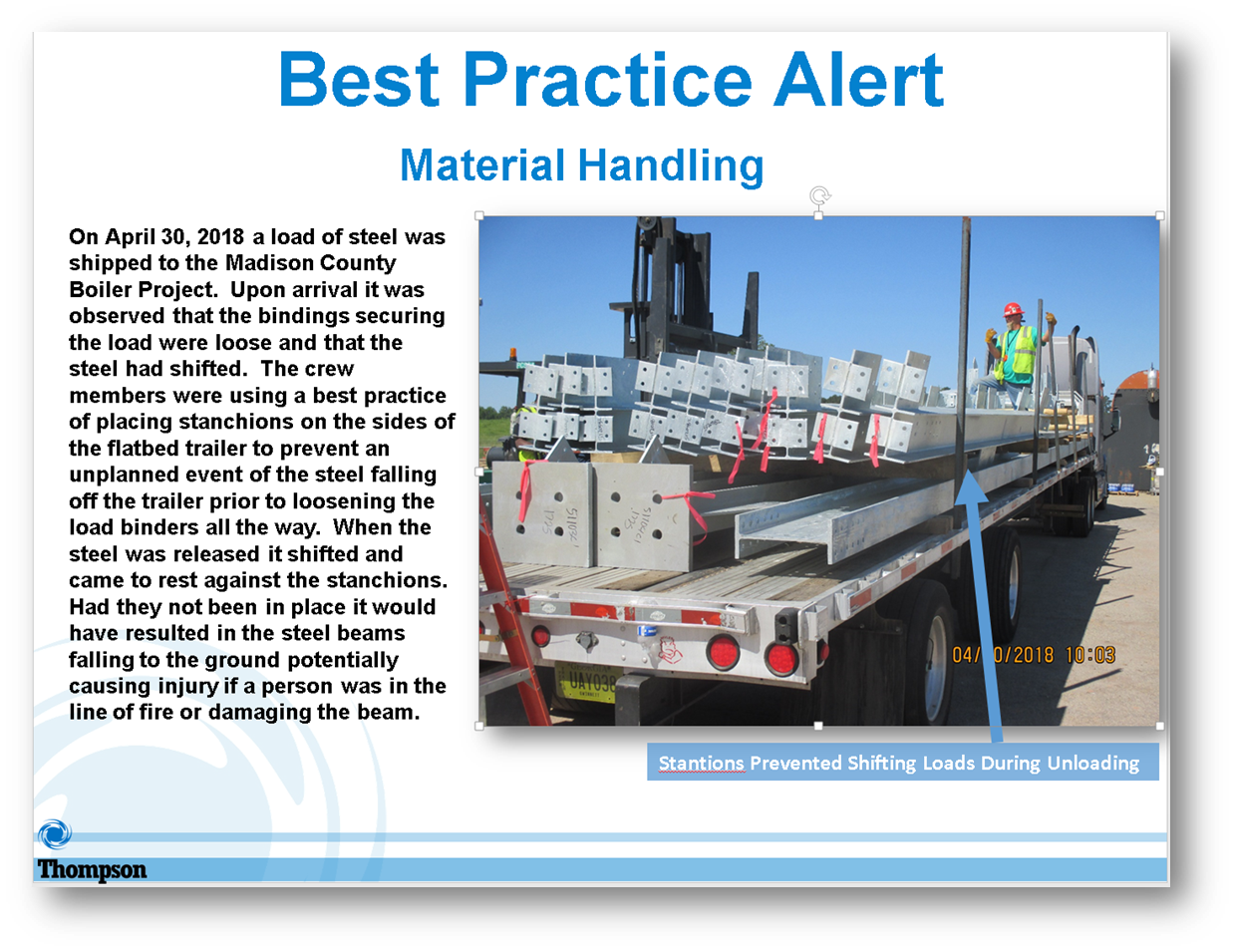 Safety isn't just something we talk about. We live and breathe it everyday. It's our total commitment.
In addition to our safety observation program we use a driver monitoring system, GeoTab, to monitor, track and manage safe and unsafe driving behaviors.

Ensuring a Safe Working Environment
Full Time CSP (Certified Safety Professional) on our Safety Management Team with over 20 year of experience.
Full-Time Safety Professionals
Daily Safety Pre-Task Planning Meetings
Safety Training
Behavior-Based Safety Program
Averaging Over 2,300 Audits per Month
Working Safe Incentive Programs
2015 Safety Award Recognition
AstraZeneca Global Engineering Gold Star Safety Performance (1 of only 4 Awarded)
South Carolina LLR-Certificate of Safety Achievement Award
SC Chamber of Commerce Excellence Awards
2016 Safety Award Recognition
South Carolina Manufacturers Association Safety Performance Recognition Award
SC Chamber of Commerce Excellence Award
2017 Safety Award Recognition
South Carolina LLR – Palmetto Shining Star
SC Chamber of Commerce Excellence Award
2018 Safety Award Recognition
Southeastern Construction Owners & Associates Roundtable Award

SC Chamber of Commerce Excellence Award
At Thompson, we are a family.